Lettuce has so many varieties to choose from and nearly all of them are ready to harvest within 65 days. They are divided by loose leaf and head lettuce.
Some popular kinds to grow in Phoenix include boston bib, red leaf, butter, green leaf and romaine lettuce.
Lettuce is part of the Asteraceae or Daisy family of plants. Many lettuce varieties can thrive in your Phoenix garden. Let's grow some lettuce in Phoenix.
Phoenix Gardening Steps: Grow Lettuce in Phoenix
The Best Time to Plant Lettuce in Phoenix
This cool season vegetable can be planted in Phoenix starting in mid-August through the first couple weeks of February.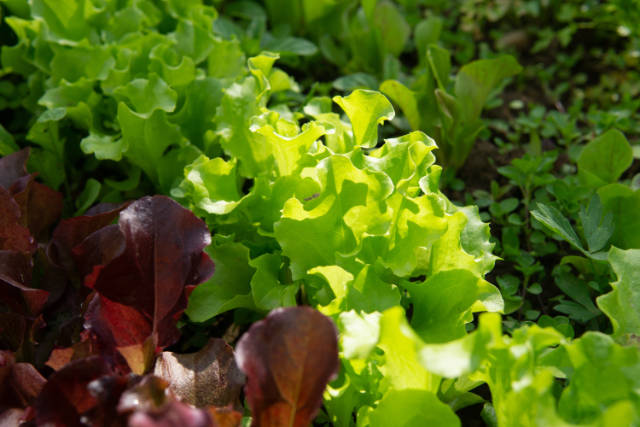 Companion Plants for Lettuce -What Grows Well Near Lettuce & What Doesn't?
Lettuce loves to be planted near carrots, cucumbers, radishes, and strawberries. Onions repel rabbits and make a good companion for lettuce.
How to Care for Lettuce
Light Requirements: Lettuce requires full sun or about 6 – 8 hours of sun a day.
Soil Requirements: Prefers loamy well-drained soil, but lettuce can also grow well in amended clay soils as well. Lettuce like slightly acidic to neutral pH. The soil pH range of 5 to 6 is ideal.
Water Requirements: Lettuce like moist soil. Water deep and do not let the soil get dry.
Apply a couple inches of mulch around lettuce to help keep the soil moist.
When to Harvest Lettuce
Nearly all varieties of lettuce are ready to harvest within 65 days. If planted between mid-August and February lettuce would be ready to harvest between October and April.
---
---
Looking for other vegetables to plant? Find more here: